Regular price
$196.00 USD
Regular price
Sale price
$196.00 USD
Unit price
per
Sale
Sold out
View full details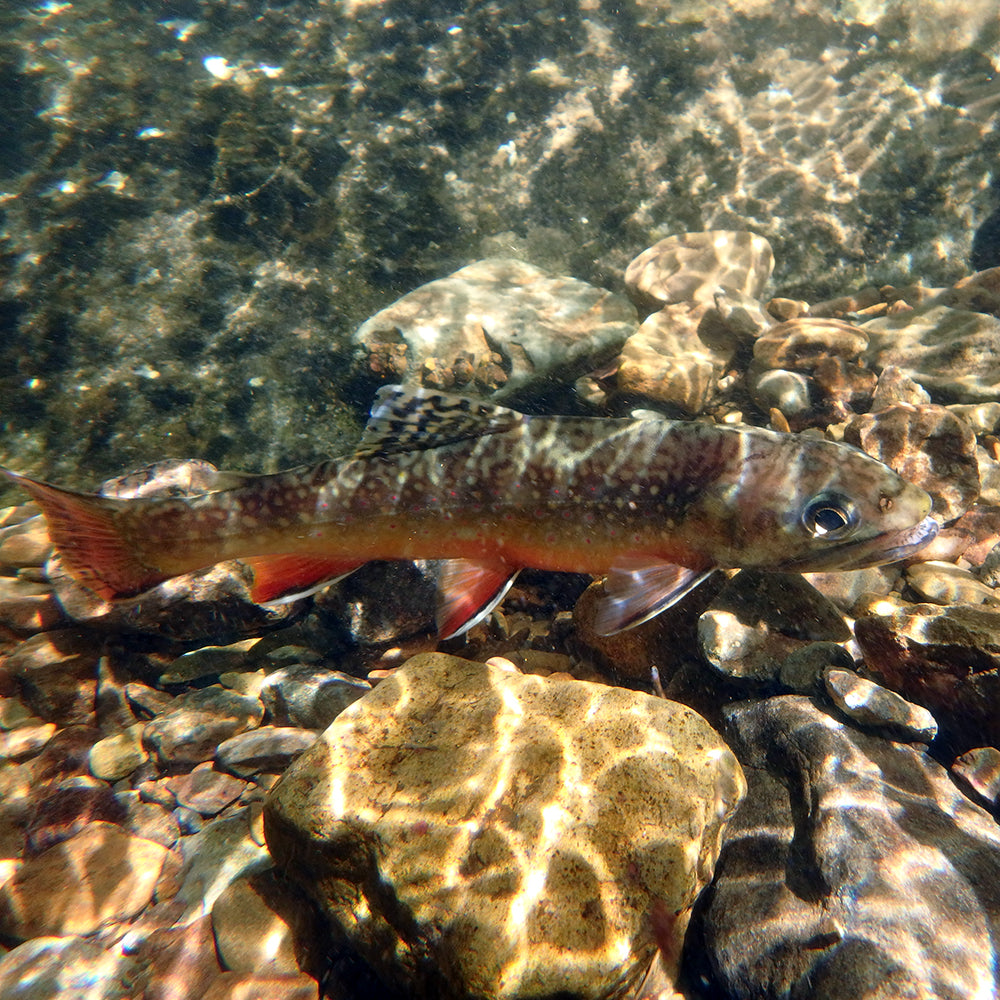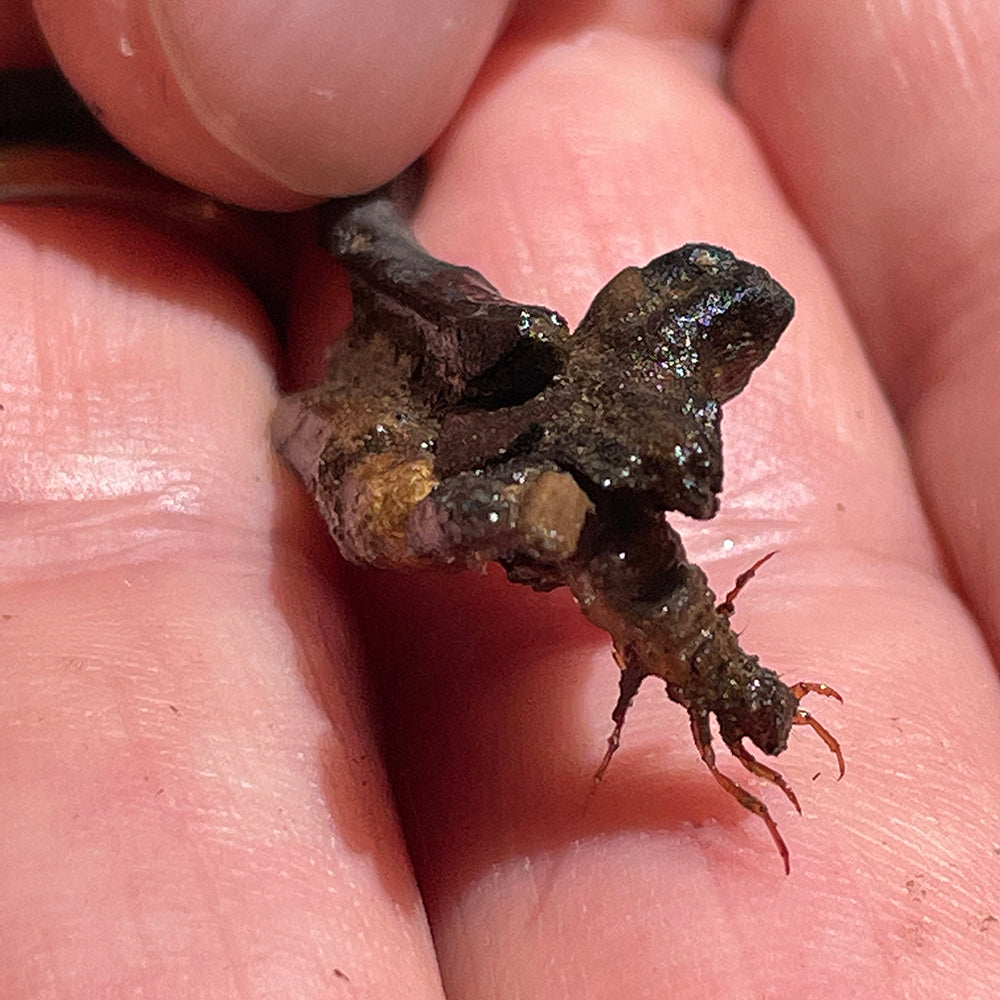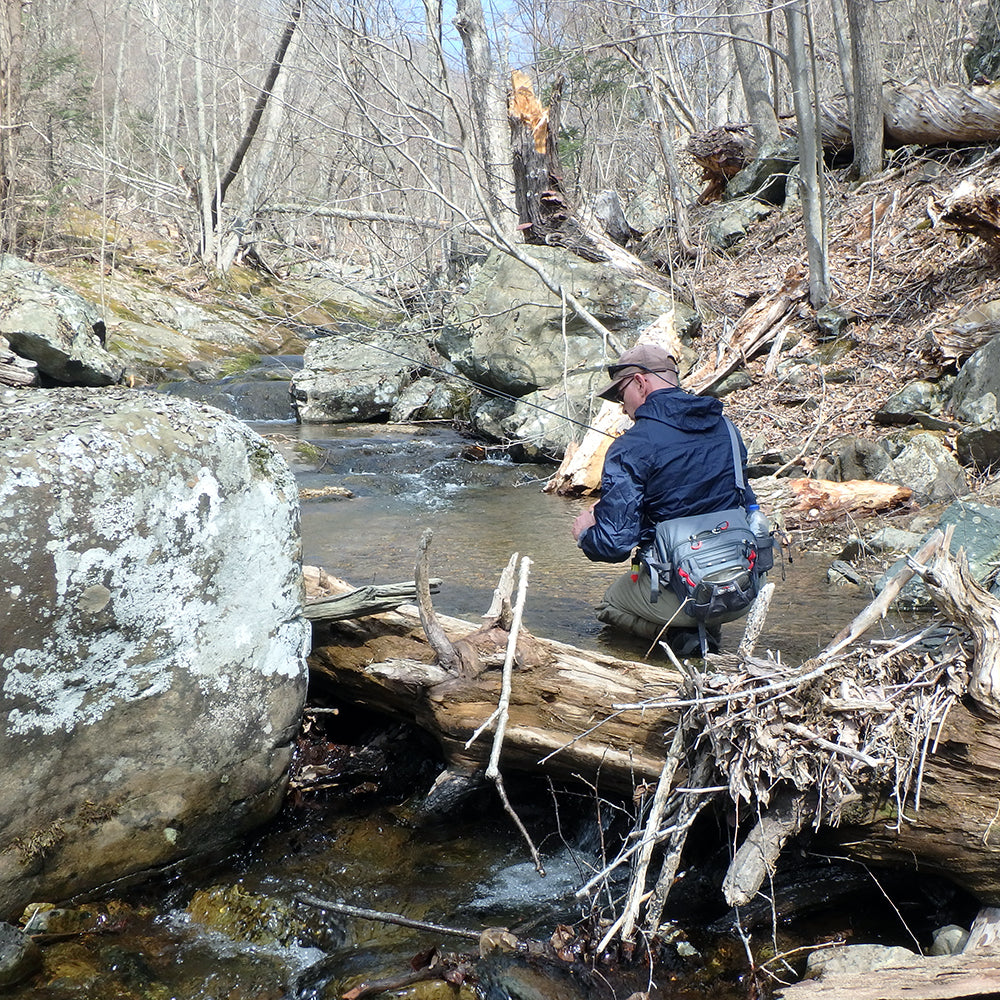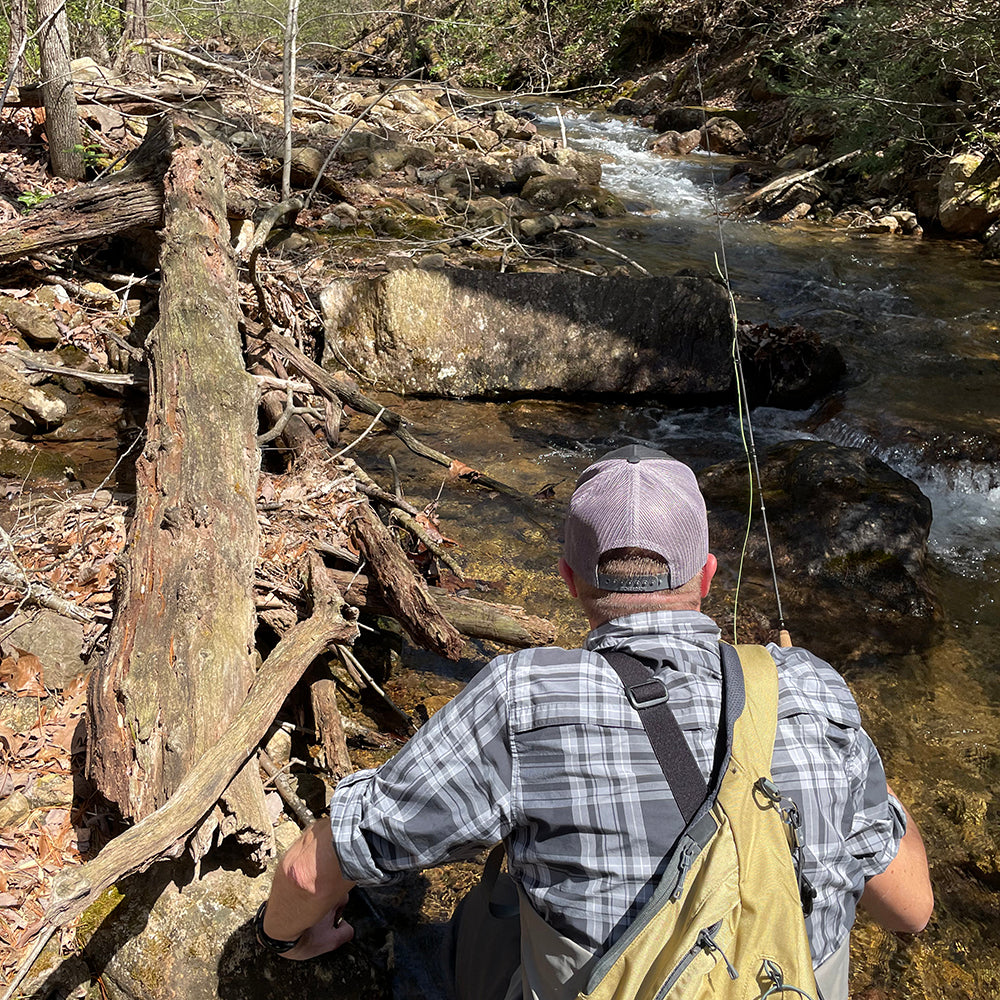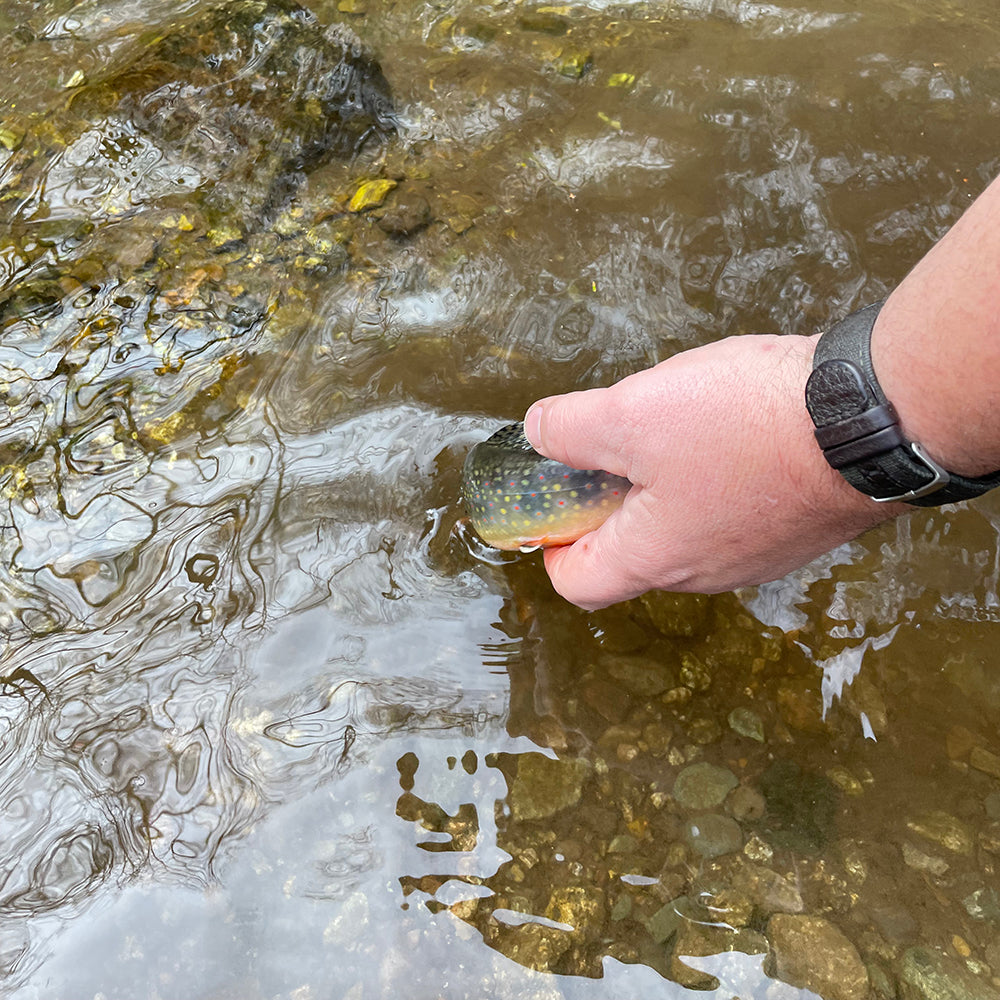 Since 1962 we have been teaching mountain trout fly fishing schools on native brook trout streams.  These schools are held in the George Washington National Forest close to our shop in Edinburg, VA.  We conduct these classes to give anglers an understanding of fly fishing our "small" mountain trout streams which are found throughout the country.

We conduct these Mountain Trout On-the-Stream Fly Fishing Schools at Murray's Fly Shop in Edinburg, Virginia.  Each day begins at 9a.m. with a presentation at our fly shop in Edinburg, Virginia then we drive to a Native Brook Trout stream in the George Washington National Forest  (approximately 30 minutes from our fly shop) for the On-the-Stream instruction and learning to Fly Fish. School concludes at 5p.m.
Once on the river our knowledgeable and patient instructors will work with you one on one to improve your fly fishing skills, tactics and techniques.  We customize the On-the-Stream Fly Fishing portion of these schools to meet your specific needs and desires. These schools will provide you with the most comprehensive fly fishing learning experience available in the world's greatest classroom, the great outdoors.  You will leave with a solid understanding of how to fish small mountain streams for Native Brook Trout whether you are fishing in the Shenandoah National Park, George Washington National Forest or any small trout stream around the world.  You will learn, or brush up on, casting, presentation, fly fishing equipment selection (fly rod, fly reel, fly line, flies, wading gear), knot tying, reading the water, entomology and all aspects of fly fishing for Trout in small streams. We spend the majority of the time on the stream to maximize your individual learning experience so come prepared to wade in the stream and fish. 
We provide high quality Fly Rods/ Fly Reels for you to use during these schools. We have Specially Priced Fly Rod Outfits for those wishing to purchase their own fly fishing outfit (Rod, Reel, Fly Line, Backing).                                
We take 5 students in each school with one instructor.    Cost $196.00/per person 
What to bring: Virginia Freshwater Fishing License & National Forest Permit (both are available at our fly shop or online), Change of Clothes, Raincoat, Camera, Lunch, Water, Warm Jacket, Sunscreen, Bug Repellent, Waders/ Wading Shoes  (We do not provide waders/wading shoes).  
You will need to provide your own transportation for the day. 
 Our instructor will demonstrate various flies, fly boxes, leaders and other tools throughout the slide show.  We do not supply any of these items for the school but they will be available for purchase after the slide show if needed.
(Lodging,  Wading Gear & Flies are not included.) 
A detailed information sheet (where to meet, what to bring, places to stay,  etc.) will be emailed to you upon registration. 
We keep class sizes small in these schools to maximize the on stream learning experience for each participant.   
Cost of school: $196.00 per person 
2024 Dates
(Meeting at Murray's Fly Shop)
| | |
| --- | --- |
| Wed. April 3, 2024 | Monday April 8, 2024  |
| Monday April 15, 2024 | Monday April 22, 2024 |
| Wed. May 1, 2024 (Advanced) | Monday May 6, 2024 (Advanced) |

  
School Notes & Disclaimer 
On-the-Stream Schools and lessons are conducted on the stream/ river. Our goal is to ensure you have the best experience possible. Many factors are beyond our control such as; heat, cold, rain, briars, tall grass, poison ivy, slippery rocks, ticks, mosquitos, etc.  These schools involve moving around in the water and along the stream. Please come prepared to spend the day outside, rain or shine. 
*We strongly encourage wearing hard sole fishing boots and waders from April through mid-June.  
*We strongly encourage wearing hard sole fishing boots when wet wading.  We do not recommend open toed sandals, flip flops, aqua socks, kayak style booties or other footwear not offering adequate protection to your feet.
Long pants are recommended when wading wet since they will provide some protection from briars, grass, poison ivy, etc.  
A wading staff is strongly recommended to anyone unfamiliar with wading in the streams and rivers of the Shenandoah Valley. 
Activity on the stream is roughly equal to walking up 8 flights of stairs over 15 minutes.  
In an effort to maximize your learning experience, please make an honest assessment of your abilities.  Should you find this difficult, please give us a call (540-984-4212) to discuss the best option (we have several) to ensure a pleasurable experience learning to fly fish.
Cancellation Policy on Mountain Trout Schools-- If you cancel 60 days before the date of your school, a full refund is issued.  With any shorter notice, your refund will be issued through a gift certificate from our fly shop less a $50 cancellation fee.