Regular price
$12.95 USD
Sale price
$12.95 USD
Unit price
per
Sale
Sold out
View full details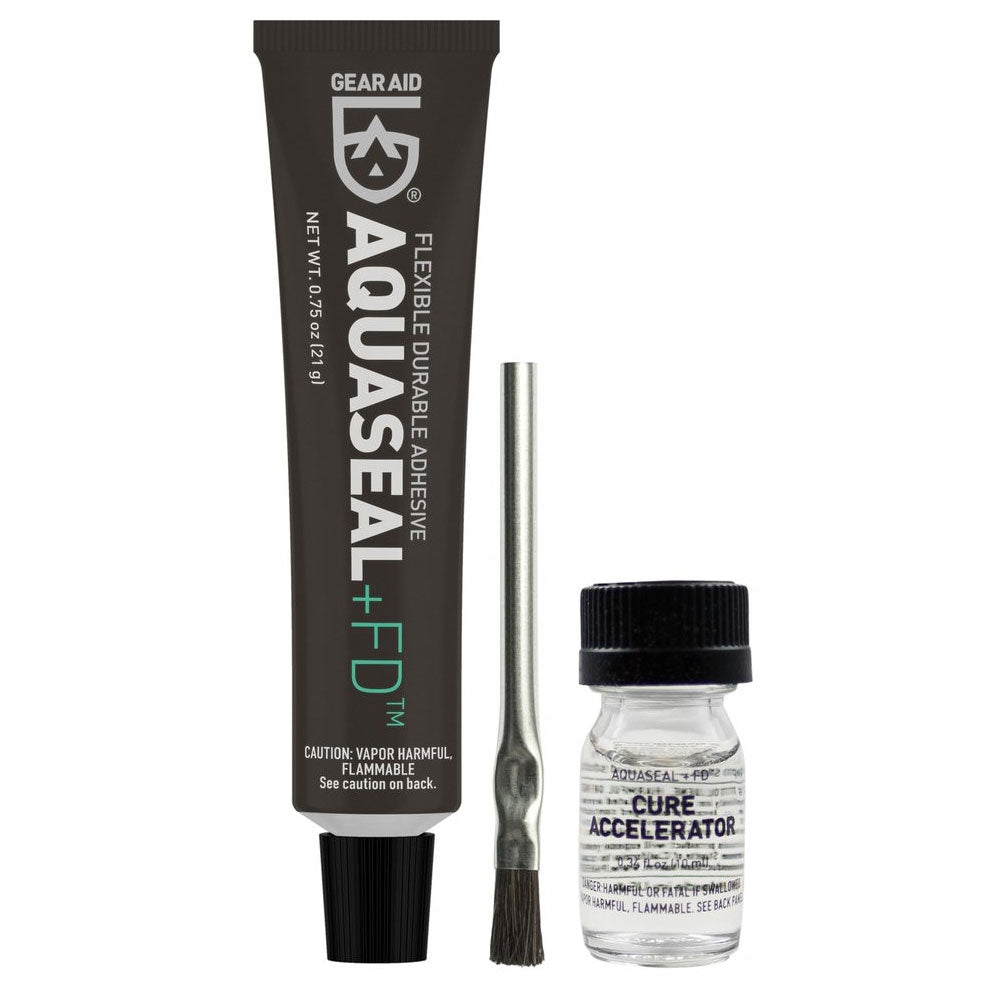 Aquaseal & Cotol- Some things are made for each other. Like a ball game, a hot dog and a beer. Or Cotol-240™ Cleaner & Cure Accelerator and Aquaseal® repair adhesive by Gear Aid™. With Aquaseal, you can easily repair tears and rips in your favorite waders and outdoor gear. Cotol-240 improves those gear repairs by cleaning the surface and speeding glue dry time to less than two hours; tack in 15 minutes.
Excellent for repairing breathable waders, neoprene waders, rain gear and dry bags. Used with the accelerator, repairs are ready to use in two hours. I carry a Cotol-240™ Cleaner & Cure Accelerator and Aquaseal® kit in my emergency bag that travels everywhere I go. I have even patched waders with this kit, placed Tenacious Tape over the repair and got back to floating the river in 20 minutes (though the technical answer is to allow for full cure time). This is one product that definitely works like it is supposed to! This is a product that every angler should own. This could change a cold wet day to a successful day on the river. 
Prop 65 Language

California WARNING: Using this product will expose you to toluene, a chemical known to the State of California to cause birth defects or other reproductive harm www.P65Warnings.ca.gov.

For more information visit the Prop 65 Frequently Asked Questions page.