Regular price
$7.99 USD
Sale price
$7.99 USD
Unit price
per
Sale
Sold out
View full details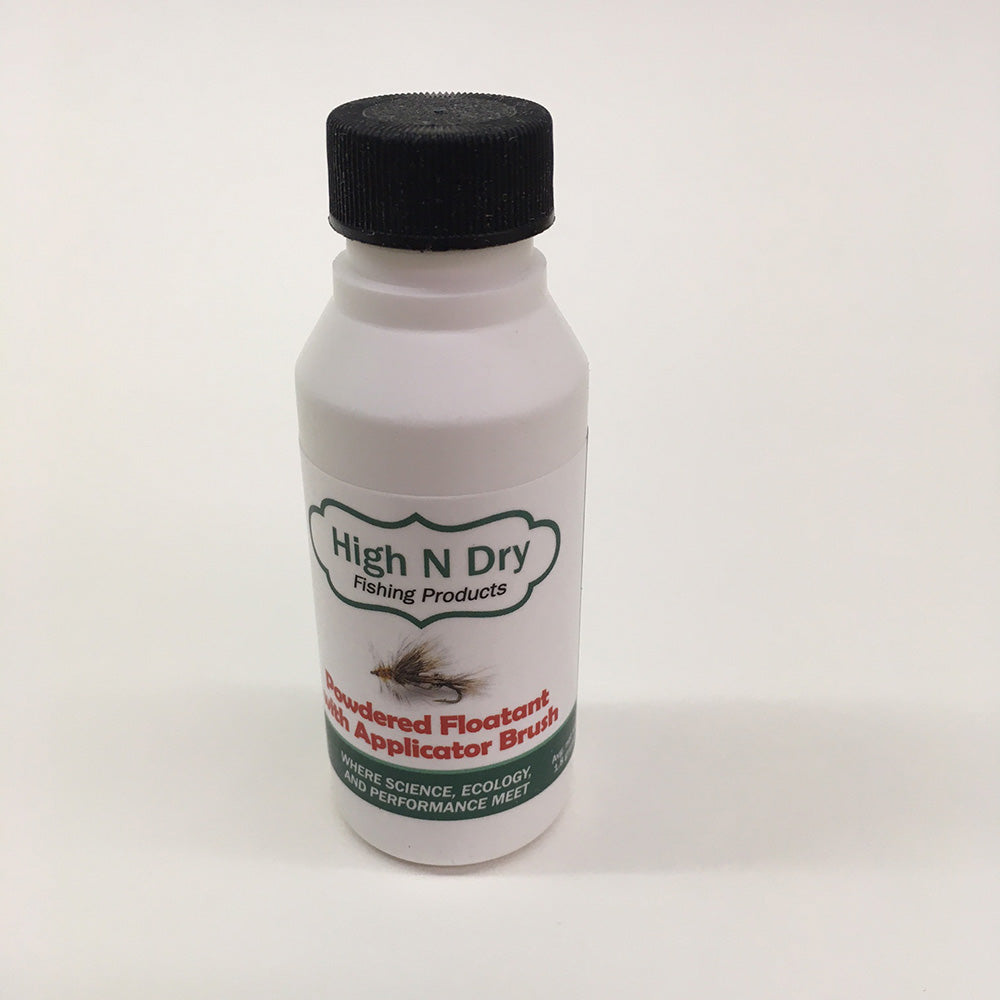 The High N Dry Powdered Floatant allows anglers to deliver a very fine and even coating of water repelling particles to the dry fly with an included brush.  The coating is so fine it is almost invisible!  The floatant also helps trap air and improve buoyancy so it is useful for both dry flies and nymphs.  Our advanced formula utilizes nanoparticle technology in conjunction with hydrophobic (water hating) chemistry for unrivaled waterproofing performance.
Our powder is formulated not to clump up and overload the applicator brush with excess floatant.  This is a common problem that occurs with other powder floatants available in the market.  The dosage to the applicator brush tip is precise.   Also, you should have no worries with applying powder to your dry fly or nymph on windy days! It is not flammable and contains no organic solvents, is 100% solids and is environmentally friendly.
High N Dry Floatants contain no VOC's, no petroleum or harsh solvents which most Floatants on the market are made from. If you are looking for an environmentally friendly Floatant, look no further.

The floatant is contained in a sturdy 1 oz. HDPE (High Density Polyethylene) bottle with a special applicator brush that allows pinpoint application of the floatant.  A full 1.8 grams of pure floatant is provided. 
Made in the USA.