Regular price
$2.95 USD
Sale price
$2.95 USD
Unit price
per
Sale
Sold out
View full details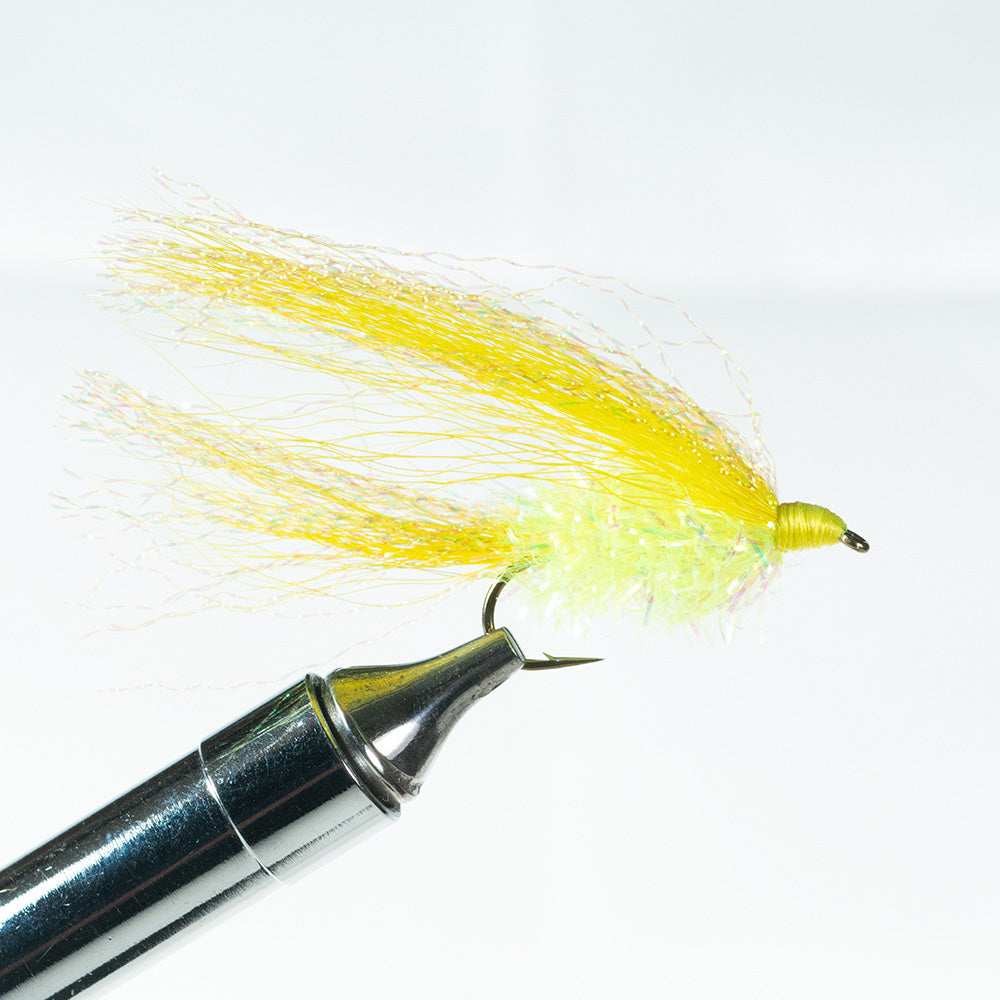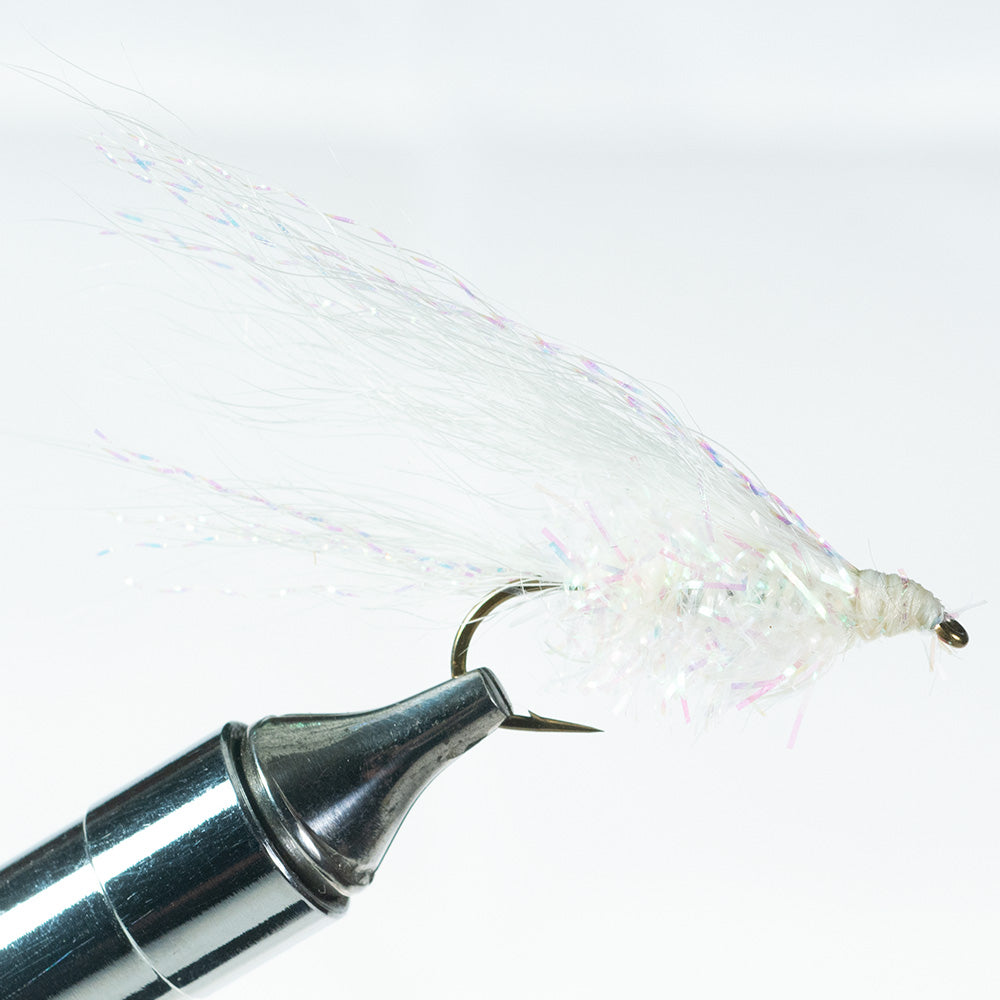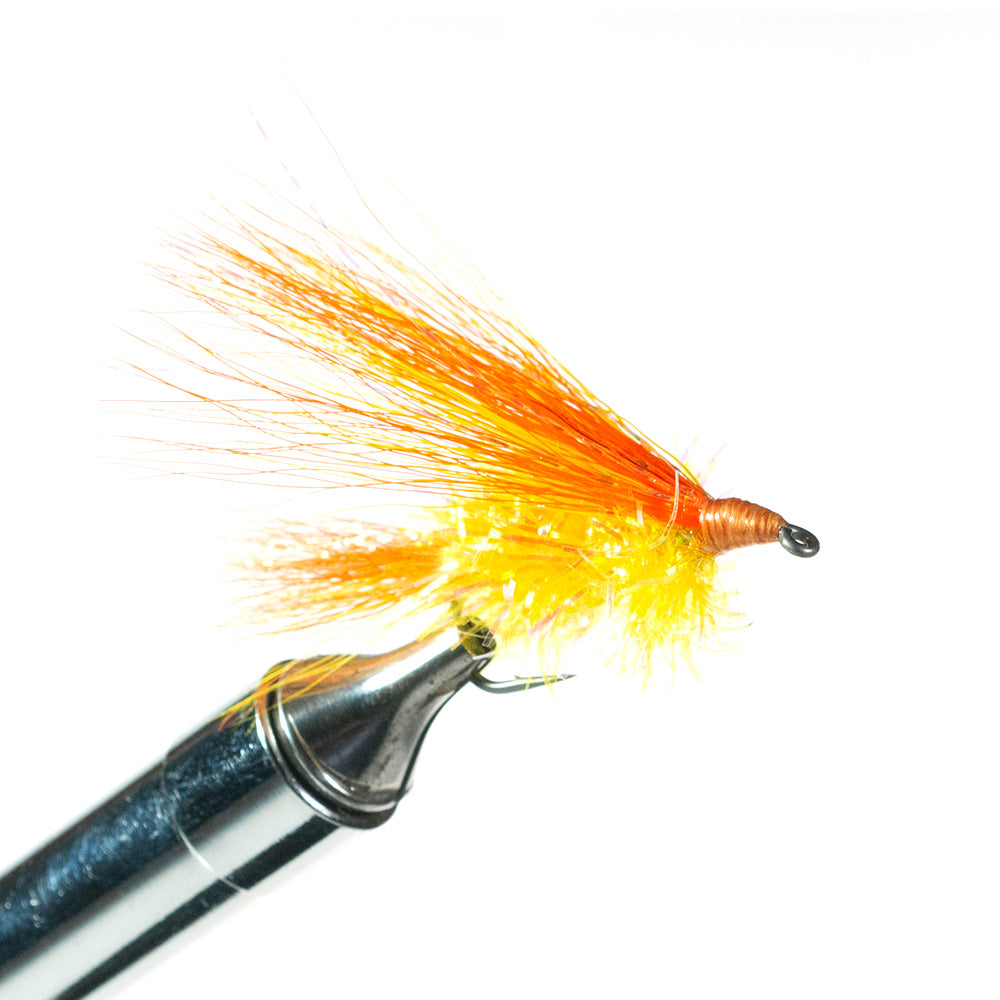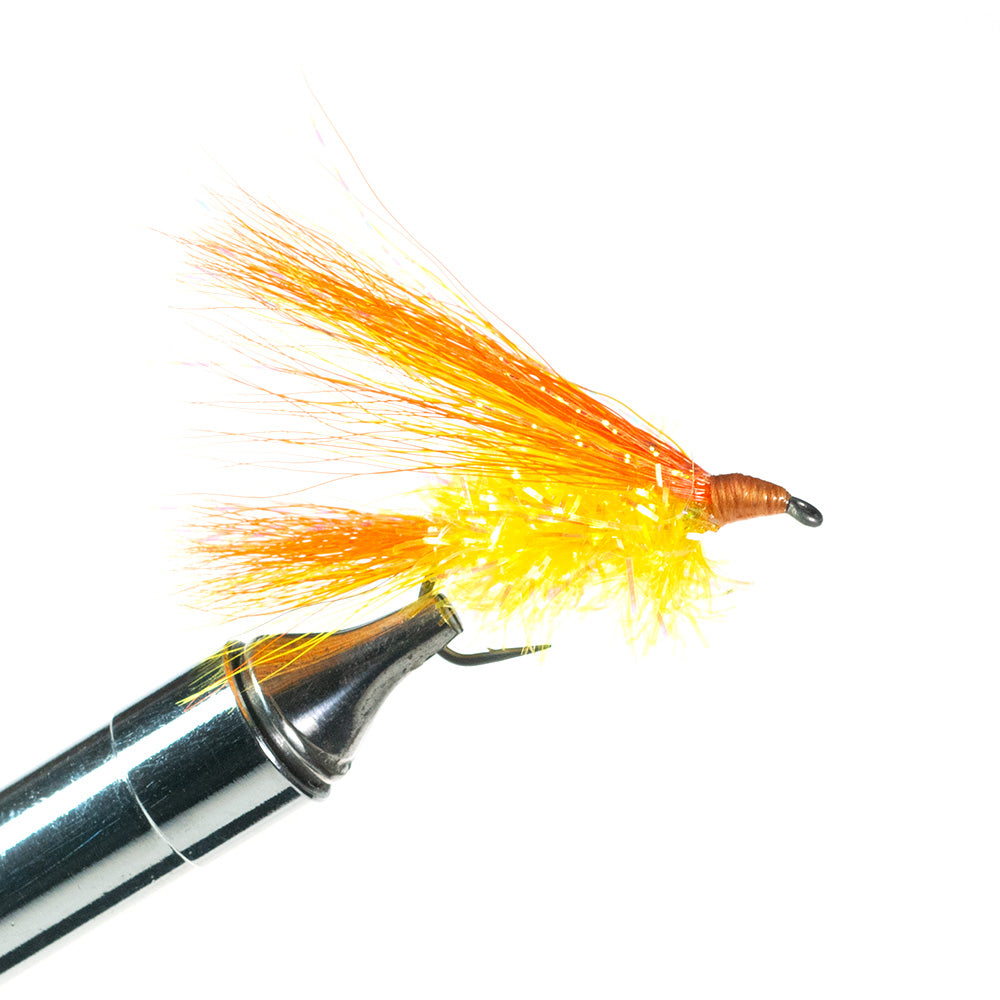 Blond Perch- Large bass crash the shallows to feed on young perch and you can catch them with this fly by fishing it over the shallow areas along the banks. Be ready for the strike quickly because often the bass take this fly as soon as it lands in the river.
The Honey Blond gave me the first large rainbow I caught on the Yellowstone River long ago. It it still great for large trout on western rivers. Also fish this for smallmouth at dusk.
The Platinum Blond is very effective for smallmouths when fished in the deep runs beside the gravel bars.